How Ravi Shastri has come to his country's aid in the year 2007, 2014 and now 2017 when called upon.
Ravi Shastri, who enjoys backing of Team India skipper Virat Kohli, was named India head coach till ICC World Cup 2019.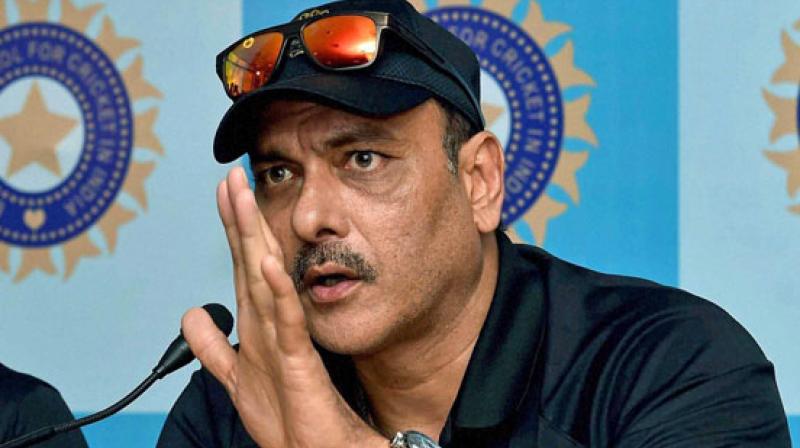 Mumbai:2007 – The Indian team is in disarray. There is a lack of trust. The cricketers are being slammed, their posters burnt and homes targeted. The coach, who had damaged the fabric of the team, resigns post the World Cup debacle in West Indies. Players' morale takes a beating – Ravi Shastri enters the picture as team manager.
2014 – The team has been beaten fair and square. India has lost another away Test series. Batsmen are out of their depths; bowlers have been taken for a ride. There is shortage of confidence. The grapevine is abuzz that the coach Duncan Fletcher, with his assistants, is failing to boost the morale of the team and change the mood in the dressing room – Ravi Shastri leaves broadcasting duties and joins the team as director.
2017 – Head Coach Anil Kumble has resigned following a tumultuous relation with the captain. Kumble says partnership with skipper Virat Kohli has been "untenable", despite enjoying solid success during the one-year term. India is without a head coach, the away tour is approaching – Ravi Shastri takes over as India's head coach.
Three  different time spans over the space of 10 years – 2007, 2014 and 2017,
Three different captains – Rahul Dravid, MS Dhoni and Virat Kohli,
Three different coaches – Greg Chappell, Duncan Fletcher and Anil Kumble, 
Three different administrators in BCCI top brass – Sharad Pawar, Shivlal Yadav, Vinod Rai of Supreme Court-appointed Committee of Administrators;
whenever the Indian team has been in crisis, it is the same man who has been called to the rescue – Ravi Shastri.
In 2007, Shastri was brought on  just for the Bangladesh tour. Although, Bangladesh were not as threatening as they are now, and it was an one-off tour for him however  as the team morale was low at the time, Ravi Shastri did well to restore the order, despite him not expecting the offer to be team manager coming his way in 2007.
Although His stint might have been short but he made sure he said all the right things. While he was not a member of India's support staff post that tour, he did his bit to set order as India went on to score some memorable wins in England before winning their maiden ICC World Twenty20 title the same year in South Africa.
He was once again asked to work with the team in 2014 in England after Fletcher and Dhoni failed to deliver yet again in England in a Test series. India went on to win the ODI series that followed. While Fletcher bid farwell to the India coaching role post World Cup 2015, Shastri continued to be the team director as India had their moderate share of crests under him – ICC World Twenty20 semifinal in 2016, Twenty20 series win in Australia, Asia Cup triumph and Test series win in Sri Lanka.
Now in the present 2017, Shastri is back in the scheme of things after he was denied a head coach role in 2016, which had led to a war of words between him and Sourav Ganguly.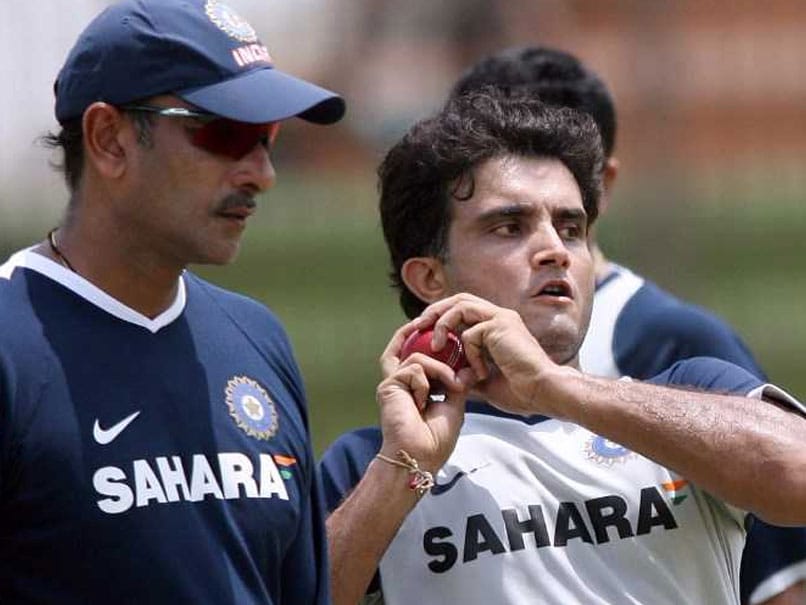 With no surprise, his appointment comes on the back of dramatic happenings; unceremonious exit of Kumble, who took over from Shastri as the Cricket Advisory Committee of Sachin Tendulkar, VVS Laxman and Ganguly chose the former leg-spinner over the Mumbai all-rounder for the position of India head coach.
While Kumble, enjoyed a stellar record – India lost just one bilateral series across formats and reached the final of the ICC Champions Trophy in England — he did not really enjoy the players' confidence; especially  ViratKohli.
Ravi Shastri, unlike in the past, is given a 2-year term where he will be accompanied by Zaheer Khan as bowling coach and Rahul Dravid, as batting consultant on away tours.
With Crisis, uncertainty, drama, chaos and panic prevalent pivotal presiding factors before the Shastri act in the Indian cricket. Even yesterday, he was named India coach twice within a space of a few hours; once, according to the media reports which were followed by BCCI denial and then, late in the night, by official confirmation from the Indian cricket board.
When he was asked to be team manager in 2007, he had set his priorities straight saying, "I focus on the present". 10 years later, with a change of guard at the top, Shastri returns to the helm of affairs and it is likely that his approach will be the same.
As India get ready to begin a long time on the road, away from home, Shastri's test as a coach is about to begin. He had delivered the goods in the past; rising above challenges; it will be absolutely romantic, if you are an Indian cricket team fan, if he does it all over again.
Do you give your vote of confidence to Ravi Shastri a man who has always been there when his country need him?